Theme04
Diversity and Inclusion
Sharing the Passion and Working together
Message
We provide fair and equal opportunities
to all who aspire to leverage their expertise and talents
to help protect people and our beautiful planet.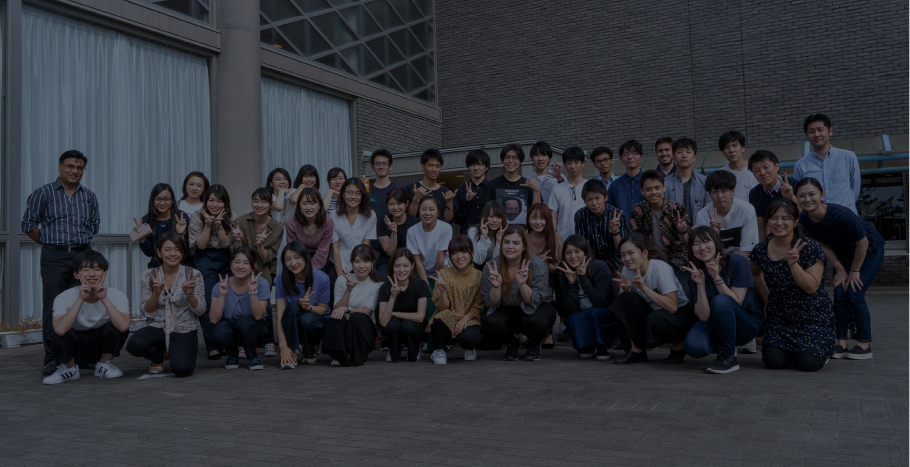 A Place Where People Gather and Capitalize on Their Talents to Help Out in Times of Need
Ours is a place where unique talents gather from all over the world to pursue a career in becoming a weather expert and help people in times of need. We believe that a workplace where each member of this workforce–diverse in gender, language, religion, and culture–can maximize their abilities will contribute to resolving global issues and sustaining the natural environment. As a leading weather content provider, we also aim to inspire people to pursue a career in meteorology.
WNI RAIN KIDS HOUSE: An Inhouse Nursery and Day Care Facility
Weathernews has been certified as a "Gender Equal Work Place" by Chiba City, the municipality in which we are located. The percentage of female leadership has been increasing every year. The ratio of men and women hired as new graduates has been nearly equal in the last several years.
We implemented various initiatives so that our staff can both raise a family and build their careers. Enrolling in daycare service in the Tokyo metropolitan area is sometimes very difficult due to the high demand and limited capacity. Many of our staff have expressed concerns about finding daycare, which may often make it difficult to come back to a full-time job even if they desired to do so.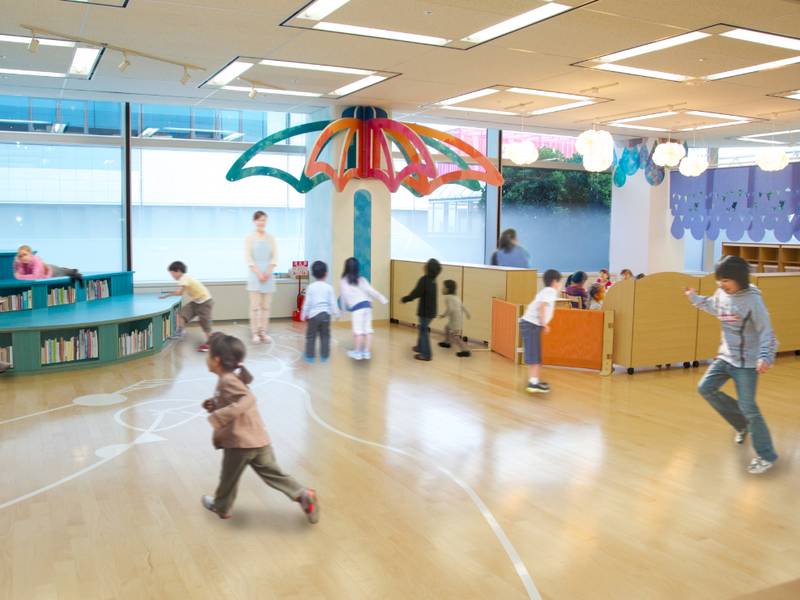 To help our staff continue to build their careers notwithstanding the stage of their life, we established an in-house daycare center called "WNI RAIN KIDS HOUSE". This name comes from a concept alike to our company vision, which describes the center's aim to help children become someone who can offer an umbrella to others when it's raining. By opening this center in the Makuhari Techno Garden–the very building where our head office is located–our staff can work close to their children without worrying about them. Anyone who pursues a career at Weathernews is eligible to use the service, regardless of gender or nationality.
In addition, WNI RAIN KIDS HOUSE also provides after-school day care for school-age children, with an optional pick up and drop off service if their home is within the designated range. During long vacations, such as summer vacation, the center's business hours are extended to accommodate the demand for longer care.
Since RAIN KIDS opened in 2015, the percentage of staff returning to work after childcare leave has been 100%, as they are now able to continue with their careers even while raising a family. We will continue to implement new ways so that our staff can be active and successful both at home and in the workplace.
The Value of Diversity
As a result of proactive recruitment over the years in search of diverse talents, we currently have over 160 staff of approximately 30 nationalities (as of May 31, 2020). We try to address the different needs that are brought by the variety in language and culture by providing support such as simultaneous English interpretation for company-wide meetings and space for offering prayers.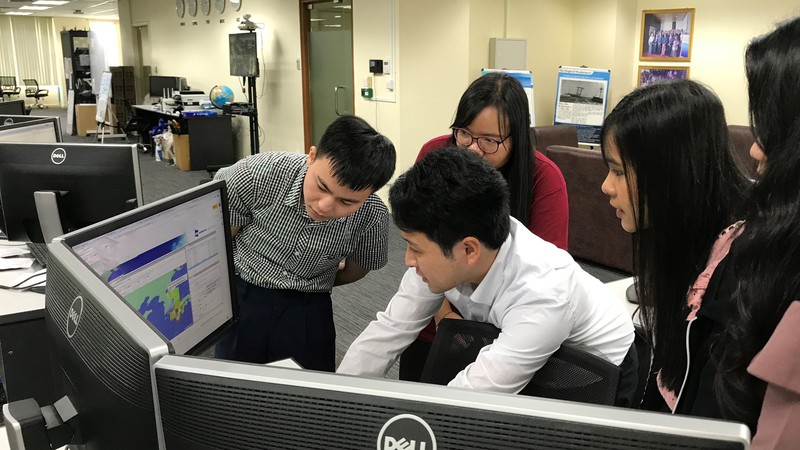 We also have diverse talents in 21 cities around the world. In Southeast Asia, for example, we have operation centers in Manila and Yangon.
Although the Philippines and Myanmar educate many young people with advanced expertise and skills to help them become excellent seafarers, there are only a limited number of jobs available, or the time they can work in such jobs is short.
Because we have been providing services to the shipping industry for many decades, we consider it an obligation to provide stable employment and long-term career development opportunities for talented people who aspire to work in this industry.
Commitment to Promoting Health
The good health of our staff is essential in accomplishing our vision,
not to mention earning the trust from our supporters.
We aim to contribute to a rich and healthy society by proactively
sustaining and promoting initiatives to maintain and improve health,
so that our staff can perform to the best of their abilities.
●Health Management Organizations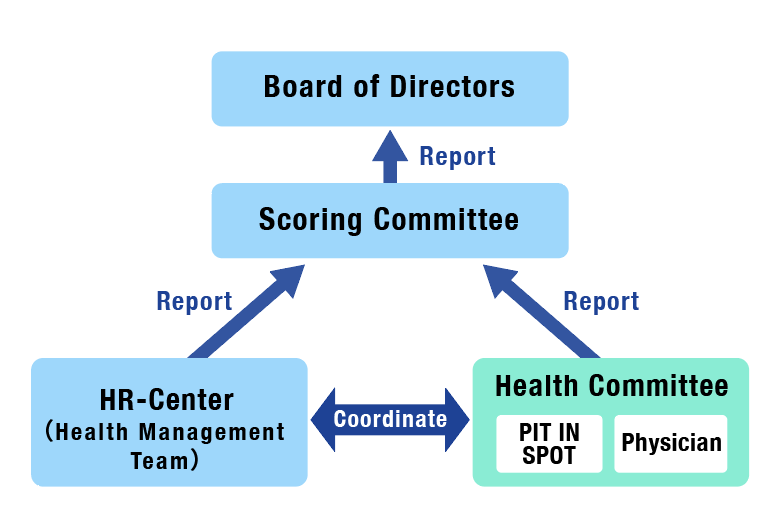 By working with the HR-Center and the Health Committee (Pit in Spot and industrial physician), we will strive to maintain and improve the health of our employees. Through the Scoring Committee, we report on the health status of employees and the implementation of measures to the Board of Directors to ensure continuous improvement of health management.
Sparking Interest in Meteorology
Another cause we are engaged in is to provide opportunities to develop the next generation of talents for creating value through the weather. We want to help more people experience the significance and fun of weather and climate forecasting.
For example, we take part in preserving SHIRASE, the third vessel used for Japanese research expeditions to Antarctica. It is currently moored in the Funabashi Port after retiring in 2008. We regard this unique ship as a symbol representing the spirit of taking on difficult challenges and learning about the earth's environment. People can tour the ship guided by former expedition members, and children can experience the mechanisms and richness of nature. The "Challenging SHIRASE" event is held several times a year hosted by the Wx Bunka Foundation.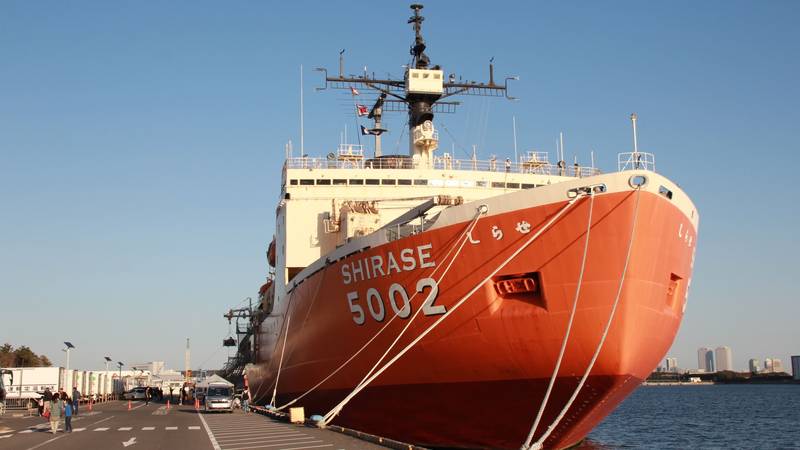 The Sorayomi (sky reading) workshop is a popular content where one can learn about the skills of weather forecasting through quizzes and experiments based cloud movement and observation by physical senses.
Weather phenomena that are said to be difficult to forecast, such as guerrilla thunderstorms and tornadoes, can sometimes be predicted by people living in the area when they "sense" the changes in the weather. That is why we use the information and reports provided by our users as a reliable source to improve our forecasts. This joint effort to "co-create" forecasts helps raise awareness to protect oneself and mitigate damage caused by weather-related disasters.
We firmly believe that weather- and climate-related services should be provided based on a sincere intent to help protect the earth, people, their livelihoods and economic activities. For this reason, our most valuable asset is our team of professionals committed to deliver weather services–not as a mere data analysis, but as an important tool to empower people.
Respect to the diversity of our staff, fair and equal employment, self-development and upskilling opportunities to maximize potential, and a comfortable working environment are all essential in helping these talents go about with such an important work. Increasing the number of people who have interest in the weather and nature will raise community awareness to disaster prevention and mitigation, which will also lead to raising the next generation of people who, in the future, will help sustain the world through the weather, thus ultimately contributing to realize a more sustainable society.