Theme03
Technological Innovation and Partnerships
Making Weather Information Accessible to Everyone
Message
What would the world be like, if people could access and use
meteorological information wherever and whenever they need it?
We pursue innovation and accessibility to realize and
support the economy, society, and environment.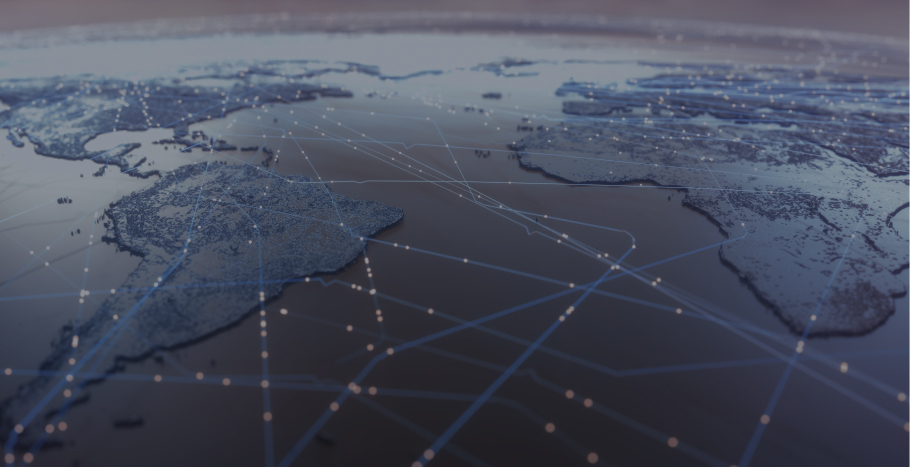 Improve forecast accuracy and expand observation area to support people's livelihoods and communities
The amount of data used to make a forecast is key to its accuracy. That is why Weathernews makes tireless efforts to improve forecast accuracy and expand our observation coverage and network, through multi-source data and proprietary technologies such as satellites and observation radars. We know that having appropriate data can empower countries, regions, and organizations to make better decisions, prepare for, and even change the future.
Improving Weather Technology Through Global Partnerships
Some parts of the world are more vulnerable to weather-related disasters than others and suffer significant impact on their economic development. We have signed MOUs with overseas meteorological agencies in five countries in Southeast Asia: Vietnam, the Philippines, Laos, Myanmar and Nepal. We aim to reduce the risk of natural disasters by analyzing the weather observation data provided by each country.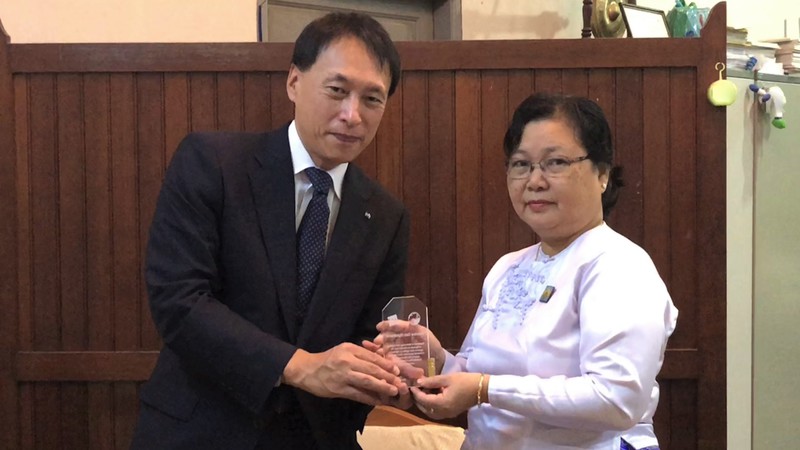 Strategic management using big data and emerging analysis technologies, as well as deploying observation infrastructure is essential to addressing issues related to climate change and natural disasters. EAGLE radar–our proprietary weather radar–is capable of observing the three-dimensional distribution and activity of cumulonimbus clouds real-time, which makes it effective in predicting sudden, localized guerrilla thunderstorms and windblasts. This will be deployed in Japan and several Southeast Asian countries.
Promoting global awareness and cooperating with governmental organizations are also very important. Based on our experience in working with local governments in Japan over the years, we have been invited to attend international conferences such as the G20 and APEC, and speak on public-private partnerships for mitigating disaster and weather risks. We continue to look for opportunities where our experience and expertise can be utilized to assist people and countries around the globe.
WNISAT-1R
Our second nano-satellite, WNISAT-1R, was launched in July 2019 to observe Arctic sea ice. Using six optical cameras, WNISAT-1R can determine the distribution of ice and sea level in the Arctic Ocean, thus enabling ships to navigate safely through Arctic sea routes.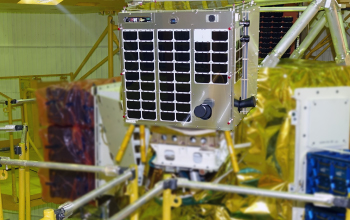 This unprecedented effort with the University of Tokyo will help obtain essential data, as well as improve the technology for using nano-satellites to observe sea ice and for analyzing satellite imagery.
WNISAT-1R can also observe typhoons and volcanic plumes.
Stereo images captured in orbit help observe the diffusion of ash plumes, as well as determine the height of the cloud or volcanic eruption.
AI Disaster Prevention Chatbot
In light of the increasing number of severe disasters each year, there is a pressing need to effectively disseminate information during such times in a speedy and effective way. The Japanese government initiated the Strategic Innovation Program (SIP) to develop an interactive platform for exchanging information during disasters. As part of this initiative, we are developing the AI Disaster Prevention Chatbot "SOCDA"1 , in cooperation with the AI Disaster Prevention Council, comprised by private companies such as LINE Corporation, research institutions, and local governments.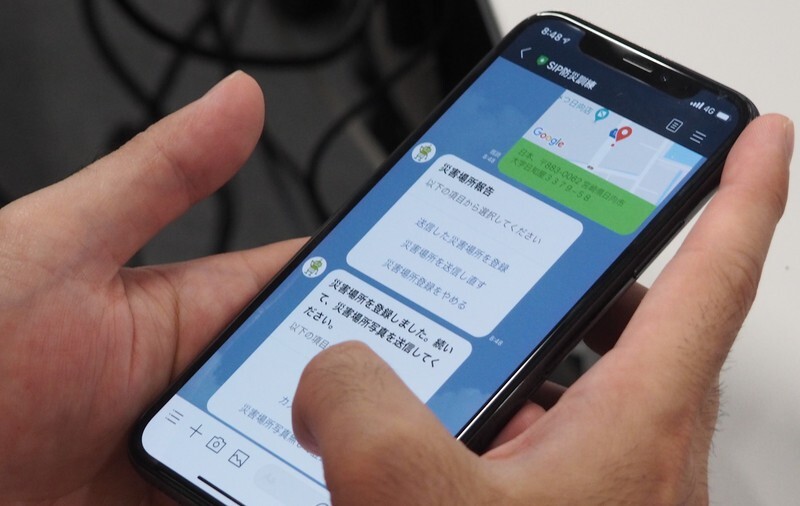 If information does not reach the residents in an appropriate and timely manner in the event of a natural disaster, the residents may not take the actions recommended by the municipality, thus raising the possibility of secondary disasters. In addition, other issues such as low reliability of information and lack of staff may prevent the government from collecting the information needed to grasp the scale of actual damage in the area.
The AI Disaster Prevention Chatbot uses familiar tools such as LINE to communicate autonomously with disaster victims, automatically extracting and aggregating disaster-related information from their dialogue, such as confirming the safety of residents and determining what provisions need to be reinforced. The information is then analyzed and categorized by using AI technology and displayed on a map to enable an efficient exchange of information between residents and the government. The Chatbot will also help disseminate information that is needed by users, including local residents and staff onsite, such as evacuation advisories, evacuation shelter information, alerts, and river water level reports.
We have launched this service to several local governments in Japan. We hope that this will become a common disaster prevention infrastructure that can be integrated with the IT systems used by national and local government entities to speedily process the vast amount of disaster-related information and assist their decision-making.
For example, we are developing a new version of our AI Disaster Prevention Chatbot for East Africa as part of the UNESCO project "Strengthening Disaster Prevention Approaches in Eastern Africa". The Chatbot will help improve the accessibility of weather and disaster-related information, which we hope will empower people and communities prepare against and mitigate any impact they might receive from severe weather and disasters if otherwise.
By an ongoing effort to support the decision-making of the national and local governments during large scale disasters, the safety of residents can be secured and economic activities can be resumed quickly, thereby realizing a society in which future generations can live with a peace of mind.
1 SOCDA: Interactive Disaster Information Distribution Platform
SOCDA stands for "SOCial-dynamics observation and victims support Dialogue Agent platform for disaster management", and is a chatbot that supports the evacuation of local citizens and the decision-making process of disaster response organizations.
This is a joint project by NIED, NICT, and Weathernews, with the cooperation of LINE.
It is part of sub-theme 2, "Research and Development of Interactive Disaster Information Distribution Infrastructure," of Theme I, "Research and Development of Integrated Systems for Supporting Evacuation and Emergency Activities" (Research Director: Yuichiro Usuda, NIED), in the second phase of the Strategic Innovation Program (SIP = Strengthening National Resilience–Disaster Prevention and Mitigation), led by the Council for Science, Technology and Innovation of the Cabinet Office of Japan.
We will continue to search for opportunities and good partnerships in making weather information accessible to all people and through all types of mediums.
Technologies such as radars and satellites to improve weather forecasting, as well as partnerships to find new observation points, are crucial for this. Much has been achieved in the past, and we are committed to do even more in the future.
Standing in the front line of addressing weather risks and climate change, we will continue efforts to mitigate damage to people and economic development, by leveraging the weather.