Mobile/Internet
Changing The Future of Forecasting
With Crowdsourced Weather Network
Weather is all-encompassing and global. Our daily responses to the weather should be inclusive.
The Weathernews mission has always been to continuously create new solutions and services that provide safer, more complete scientific and human weather information. We are pioneers - for our consumers and for our planet. Our new "weather network" is our latest offering.
Long a global leader in cross platform usage, Weathernews uses smartphone apps, mobile/home weather stations, and hyper-local weather reports from people on the ground. We combine local crowdsourced observation data with official meteorological data. When we add our deep technical history and expertise to it, we provide better weather every day.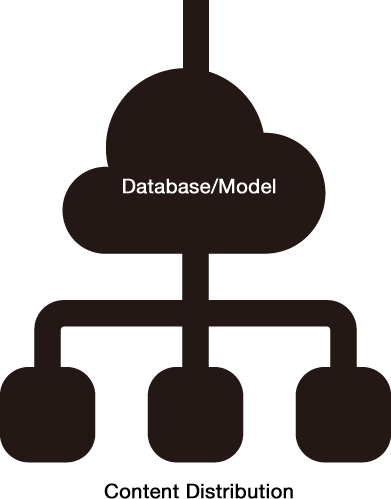 Our unique Crowdsourced Weather Model and the most current weather forecasting
Our global social network participation and hardware weather sensor network are increasing enormously - and daily. Think of it as "compound weather interest." The more data we have, the more we can create. At Weathernews, a core belief is that more weather data is better. So, we are gathering more and creating more. Our advanced and unique algorithms analyze these new and diverse data sets and put them into our existing computer forecasting models. This enables us to deliver the most current forecasts in the world to smartphones, the web and TV.
There are 7 Billion people in the world, and we share just one sky. The Sunnycomb app is your gateway to the sky and to a community of other weather enthusiasts who want to share and take part in a global conversation. View user-generated, weather-inspired images to see what's going on in your area or anywhere you are traveling to. Make comments or click likes to discover and communicate with other global weather reporters. Report how you feel about the weather you are in. Share your sky!
For more information, visit http://sunnycomb.com/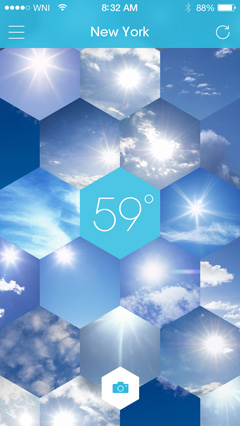 Weathermob is a social weather app that allows you to experience more, understand more--and have more fun with--the weather than ever before. Join other people from over 140 countries who are reporting their weather on Weathermob, LIVE. Live weather across town or across the world in real-time through a beautiful, intuitive design. Report your weather through large pictures, videos and skins that graphically overlay your photos with report location, weather and mood or with emoji! Create weather channels that only cover the weather you care about based in any location, any mood, anyone or anything.
For more information, visit http://weathermob.me/