Global Storm Center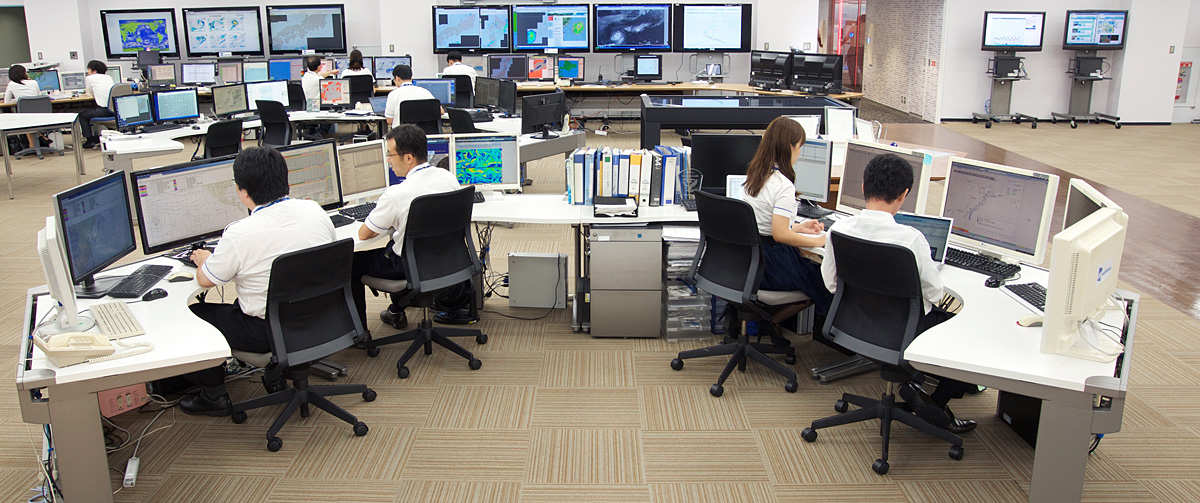 The Weathernews Global Storm Center monitors and forecasts all global tropical cyclones (typhoons and hurricanes) around the clock. The high quality tropical cyclone forecasts issued by the Global Storm Center are provided to our customers by the service team in each market as countermeasure planning information.
20 numerical models from across the world as well as over 30 kinds of observation data, including pressure, wind and wave observations from vessels at sea are utilized in our analyses, in order to provide highly accurate proprietary forecasts.
The Global Storm Center issued our forecasts at an earlier stage than any other meteorological entity, providing five days track and intensity forecasts from before the tropical depression stage.