News & Press Release
Weathernews Assists Ghenh Bridge Reconstruction Ahead of Schedule
Service Resumes on National Railway Connecting North and South Vietnam
Hanoi Office >
Railway >
Weathernews Inc. (Chiba, Japan; Chihito Kusabiraki/CEO) is proud to support the Vietnam Railways Corporation (VNR) Ghenh Bridge Reconstruction project team. The Ghenh bridge collapsed due to a collision with a barge and tug boat  in Vietnam's Dong Nai Province on March 20th, 2016. Weathernews has been providing specialized forecast content and a live web-camera feed for the VNR's operation units from April 20th to June 20th. By providing weather observations and warnings, Weathernews was able to support decision making for suspending and resuming work whenever weather conditions at the site, and the VNR's round-the-clock reconstruction effort was able to proceed safely and efficiently. As a result, rail operations in Vietnam were able to resume almost three weeks ahead of schedule.
Weathernews Support for Vietnam Railways Contributes to Early Completion of Bridge Reconstruction

The Ghenh bridge spans the Dong Nai River, and connects Hanoi in north Vietnam to the Saigon at the end of the line in south, so the collapse on March 20th disrupted cargo and commuter logistics across the country. In addition, the fast currents of the Dong Nai river at the peak of the country's dry season and busy river traffic made reconstruction work extremely difficult.
After discussions with Weathernews about the VNR's need for swift reconstruction in order to resume north-south railway operations, Weathernews installed a web camera near the bridge to monitor weather conditions and water levels in the area. Weathernews also provided forecasts so VNR's railway management could make confident decisions to halt and resume repairs.
Initially reconstruction was expected to be completed by mid-July but as a result of safe and efficient repair work day and night, work was completed on the evening of June 24th and trains were running again a week later on July 2nd.
VNR's Deputy General Director Mr. Doi Sy Hung commented about Weathernews service:
"VNR highly evaluated the weather forecast and live web-camera system to support to the punctual completion of the Ghehn Bridge Reconstruction."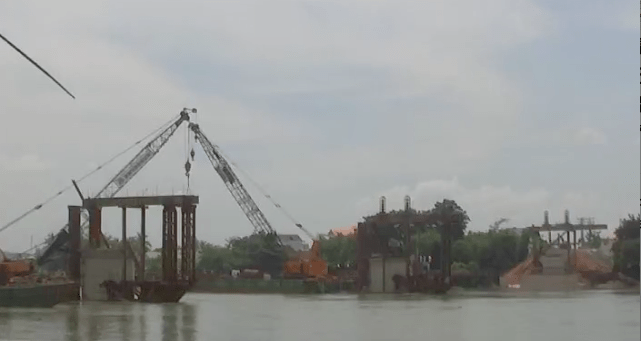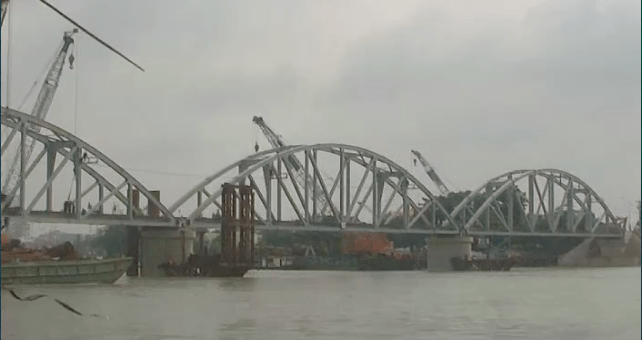 Since 2014, Weathernews has been discussing weather risks to railway operations in Vietnam, and held a joint seminar concerning safe railway operations in April 2015. Based on the close relationship from this, Weathernews could support the rapid reconstruction of the Ghenh bridge this time.
After this successful reconstruction project, Weathernews will continue our mission to help people everywhere whenever they face trouble from weather and natural disasters, providing risk countermeasure information services to mitigate the effects of extreme weather on a global scale.