Soratena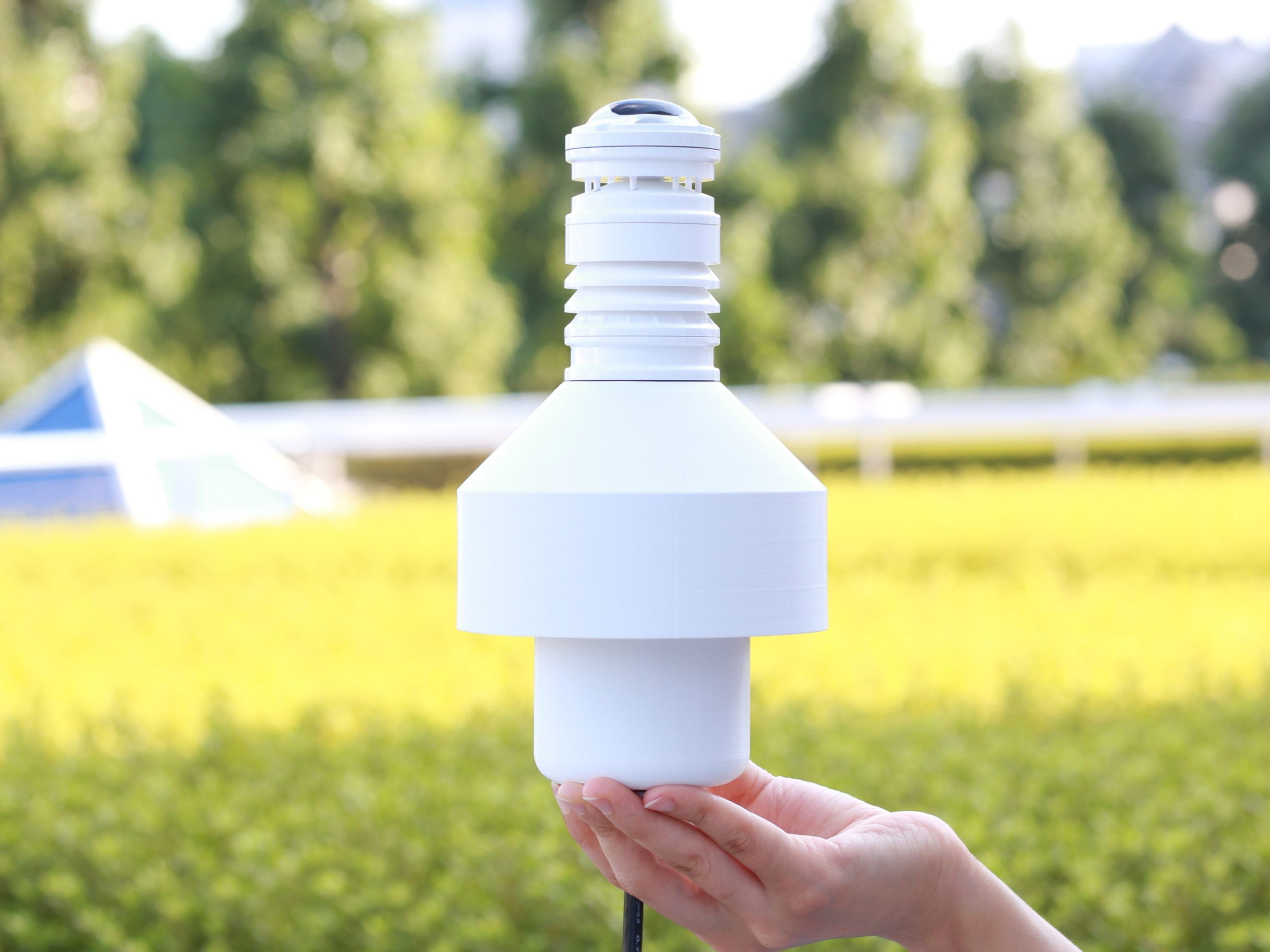 MISSION
The Weather IoT Sensor to Visualize On-site Weather in 8 Elements and accelerate Digital Transformation
Soratena is a high-performance weather IoT sensor that can observe eight elements every minute: airtemperature, humidity, atmospheric pressure, illuminance, ultraviolet rays, wind direction, wind velocity, and rainfall amount. With a height of approximately 20 cm and weight of only 1 kilogram, it is compact and lightweight, and observation starts just by a flip of the switch.
The observation data is stored in the cloud every minute, and accumulated as a database of live data. Because observation data is available through an API, it can be viewed by, stored or incorporated into your corporate applications and systems.

It has already been implemented in a variety of business areas, including crop growth management, drone safe operation management, countermeasures against strong winds at construction sites and facilities, heat stroke countermeasures at events, product demand forecasting and marketing analysis.
Size
Max. diameter: Approx. 14 cm; Height: 20cm
Body Weight
Approx. 1kg
Observation data
8 elements: temperature, humidity, atmospheric pressure, illuminance, ultraviolet rays, wind direction, wind velocity, and rainfall amount (converted into mm/h)
Observation frequency
every minute
Recommended measurement range
air temp -20℃ ~ 50℃ / ±0.5℃
humidity 0 - 100% / ±2%
air pressure 600 - 1100hPa / ±1hPa
rain amount 0mm/h ~ 20mm/h
wind velocity 0 - 25m/s / [0-5m/s: ±1m/s] [5-25m/s: ±30%]
illumination 0 - 150,000 lx / ±25%
UVA 0 - 100 W/m2 / ±30%
UVB 0 - 5 W/m2 / ±40%
Communication
IoT SIM
power supply voltage
AC100V(DC5V / Solar panels, etc.)